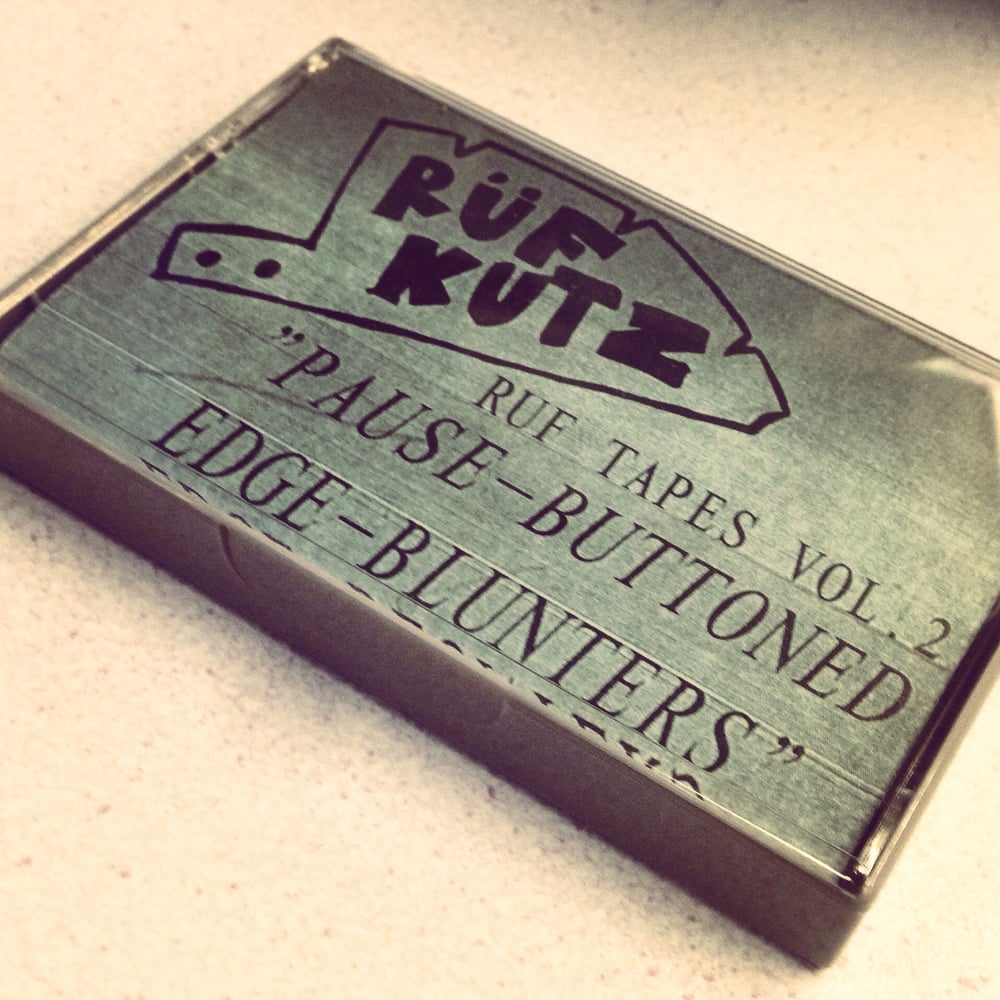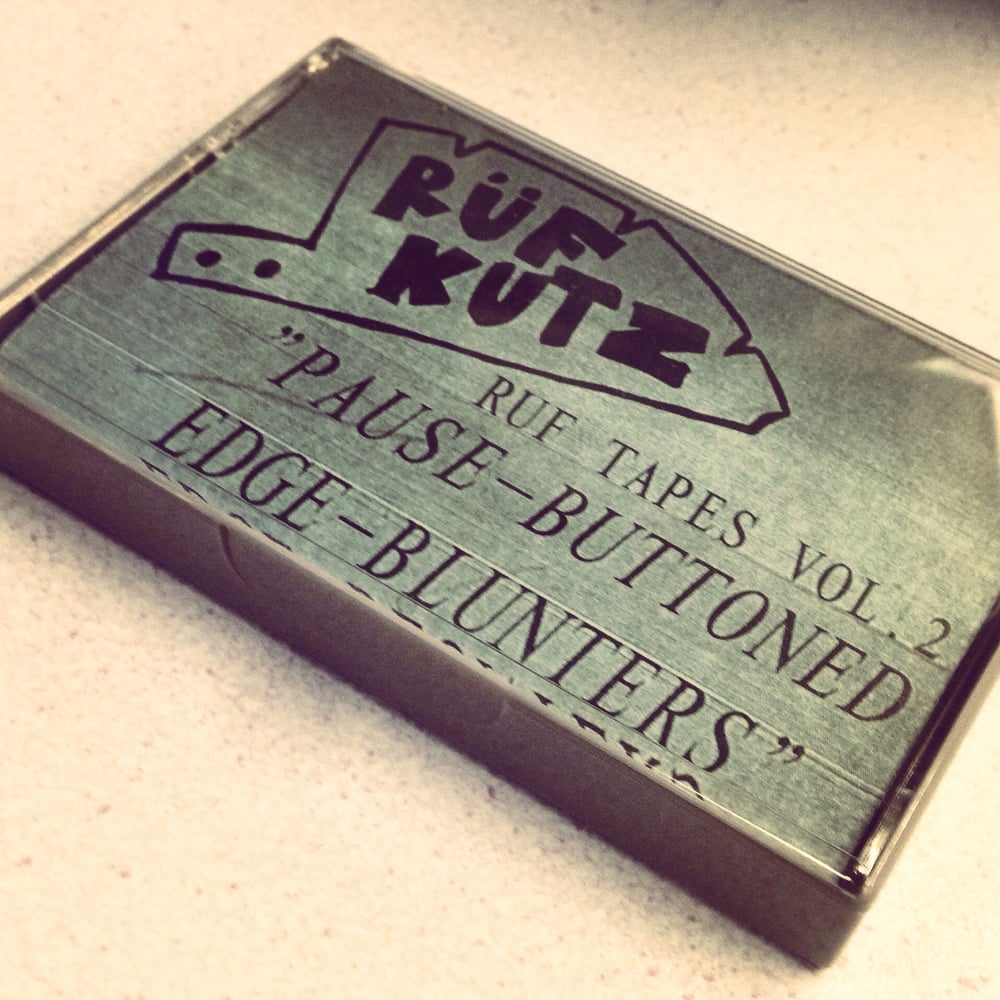 RUF TAPES VOL.2 "Pause-Buttoned Edge-Blunters"
£5.00 / Sold Out
Volume 2 in our cassette series is an ALL O.G. compilation of brand new fresh beats from the Ruf Kutz extended family - as well as plenty of your RK faves we got a bunch of popped cherries from around the globe - big ups to WITCH DOCTOR, ZOOVOX, ELEVENTEEN ESTON & JACK J for joining the gang on this one!!!
Mega crunchy C29 with all original beats from some fuckin sick acts.
Put together by Ruffy in authentic pause-button fashion for extra wobble.
Dolby NR switch set to 'OFF' : More Hiss Than A Bucket Of Snakes
CHECK THE ADVERT: Click
STREAMING EXCLUSIVELY AT WWW.RUFKUTZ.NET
Track Listing:
Witch Doctor - Family Fun(k)
Zoovox - Save
Ruf Dug - CB
Eleventeen Eston - Shoelace Episode 3 - 'The Win'
Jack J - C'est Life Moon Sign
Glowing Palms - Scandinavean Men
Freekwency - Tobacco Blonde
Bell Towers - Slow Motion Movement
Prize - Afro
M.Miutante - Manner Of Speaking
Zoovox - Ango
Eleventeen Eston - Pot Black
Comes With Download Code & Ruf Kutz Sticker
Price includes UK Shipping
INTERNATIONAL CUSTOMERS PLS NOTE ROYAL MAIL SAY PRE-XMAS DELIVERY ONLY GOOD FOR ITEMS POSTED BEFORE SATURDAY 13 DECEMBER (SORRY AUSTRALIA U MISSED OUT ALREADY) BUT FUCK CHRISTMAS THIS SHIT IS HOT ALL YEAR ROUND ANYWAY